Highly promising 19-year-old Dan Gilkes is the latest rider to commit to the Plymouth Gladiators for the 2022 season.
The Northampton based youngster has already caught the eye of the GB Youth set up and impressed everyone with his ability whilst riding for the Kent Kings in the 2021 Championship where he averaged over 4 points a meeting and in the National League for the Kent Royals, easily finishing as their number one rider in the National League.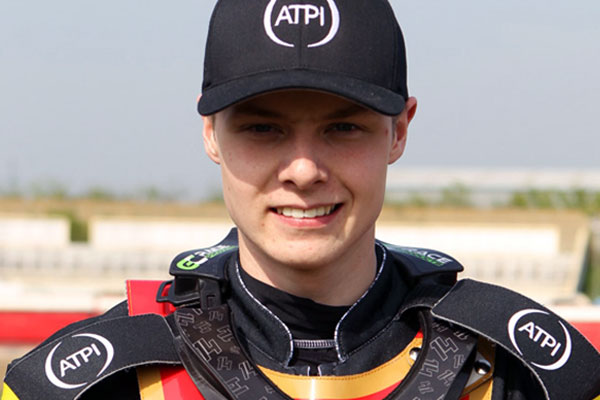 With Kent declaring that they will not run a Championship side in 2022, Gladiators' owner and promoter, Mark Phillips quickly swooped to sign Gilkes stating
"Dan has great ability and promise. He has already had experience of the Plymouth track, having ridden here competitively and in closed practice sessions. I am sure he will benefit enormously by riding alongside the experienced riders we have already signed".
Gilkes himself is delighted to have his 2022 plans already in place.
"I'm really pleased and excited to be riding for Plymouth in 2022" he declared.
"As soon as it became apparent that Kent would not be riding in the Championship, Plymouth were one of the first teams to get in contact with me. This was a massive positive as they were definitely a club that I had been interested in riding for.
I have always enjoyed riding at Plymouth. The track preparation and support I receive there has been great so to be riding there as a home rider next season is fantastic. I am looking forward to continuing my development and progression as a Gladiator in 2022."
Gilkes' signing leaves one more rider to be declared in the Gladiators line-up and details will be announced in the very near future.
Action shot credit: Mark Lee-Sing