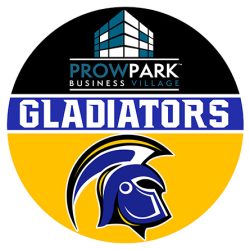 Admission & Contact Details
Race Nights:
Match Day – Tuesday – Parade 6.45pm Tapes Up 7.00pm Prompt
Reserve Match Day – Saturday – Parade 6.45pm Tapes Up 7.00pm Prompt
Pricing for the Plymouth ProPark Gladiators Championship will be as follows:
NHS Stand – Unreserved Seating  (Any seat first come first served that is NOT marked as Reserved for Season Ticket Holders).
Adult Seating (Unreserved) – £20.00
Adult Standing – £18.00
Child Seating (Age 11 to 16) – £12.00
Child Standing (Age 11 to 16) – £10.00
Children Under 11 – £ FREE*
* Age is calculated on date of Fixture – Adults over 16 / 11 – 15 is over 11 but Under 16 on the date of the Fixture / FREE is Under 11 & Disabled Carers (1 per person)
Payment methods:
CARD / PAYPAL in advance via TryBooking – Tickets of sale each Wednesday 6 days in advance of each following Tuesday Fixture
CASH on the night at the Turnstiles
Card payments CAN be made on the evening of the Event by accessing TRYBOOKING on your Mobile Phone / Android device right up to 7pm outside the Stadium.
STADIUM CAR PARKING £2.00
PROGRAMME £3.00 
Please Note – Please do not risk parking in adjacent roads or Trading Estate / Retail Parks as most have Private Wheel Clamping services in operation. 
ONLINE MATCH TICKETING is available via Trybooking link on the Home Page and on links on Plymouth Social Media and the TryBooking website.
ALL Ticketing enquiries pre-purchase should be made via email to admin@plymouth-speedway.com (please allow a full 24 hours for a reply)
Click on the image below to launch the online store.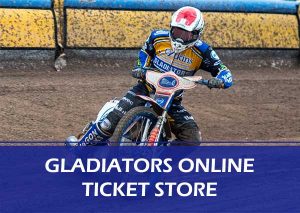 Our Address
Plymouth Coliseum,
Coypool Rd,
Plymouth, PL7 4NW
Click on the image below to launch GoogleMaps.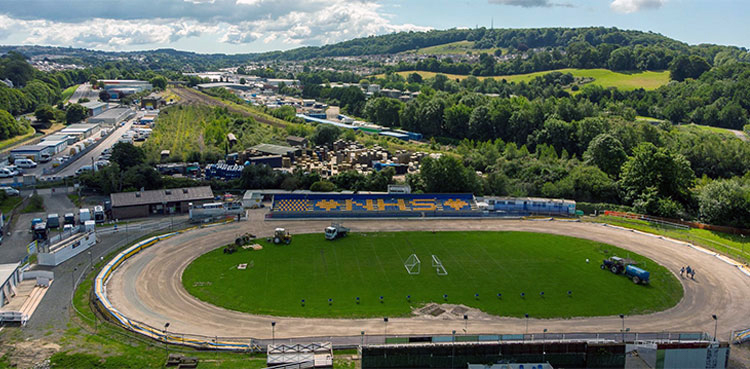 Plymouth Gladiators Speedway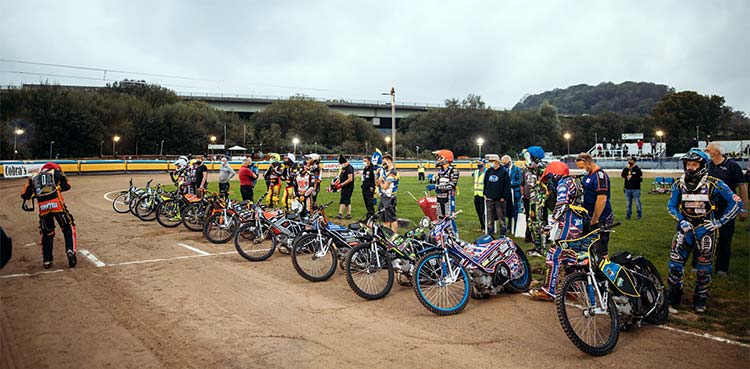 Promoters: Mark Phillips + Mattie Bates
Team Manager: Mattie Bates
Head of Matchday Operations: Stuart Kellie
Clerk of the Course: Rob Doran
Machine Examiners: Richie Bounds / Roger Moore / Nick Matthews / Richie Hemmings
Start Marshals: Alan Clarke / Stuart Kellie
Announcer: Rob Spencer
Presenter: Mike Baxendale
SCB Recorder: Terry Hooke
Child Protection Officers: Viv Bath + Caroline Morrice
Pit Marshall: Margaret Jollands
Track Curator: Mark Phillips
Social Media: Gerry Sims – BluMonkey Media
Press Officer:  Andy Riddle
Programme Editor: Helen Charlesworth
Club Historian:  Helen Charlesworth
Club Photographer: Jon Sproud 
Programme Layout /Printers: MAVDIGITAL