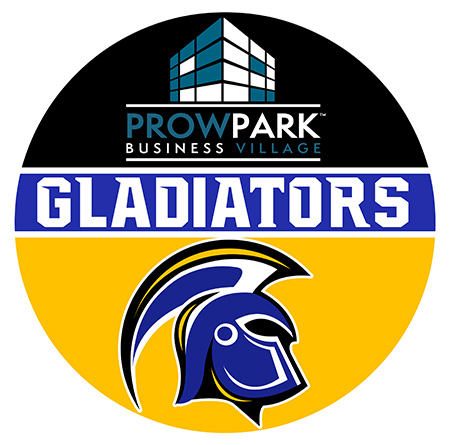 2023 CHAMPIONSHIP TABLE
Welcome to the Championship Table & Team Stats page, which will be updated throughout the Season.
2023 BSN SERIES TABLE
2023 Gladiators Statistics
The Championship picture – How it works.
AGGREGATE BONUS POINT
BPW = An additional point awarded to team winning on aggregate over corresponding fixtures, e.g. Berwick 47 Glasgow 43 & Glasgow 48 Berwick 42 (Glasgow awarded additional point for winning 91-89 on aggregate).
If scores are tied on aggregate then a Super Heat will be staged (see Super Heat note).
SUPER HEAT
Format
– The Team Manager, at their discretion may select any two of their seven riders.
– The Super Heat will take place with the following scoring system to determine the winner: 1st 4 points, 2nd 3 points, 3rd 2 points, 4th 0 points.
Drawn Matches
– In meetings after heat 15 when the score is level (e.g. 45-45), a Super Heat will be used to determine the winner (winning Super Heat team get 2 league points, losers 1 league point).
– The Super Heat winning team will be reflected as a WD in the league table and the loser as a LD.
– If a meeting is abandoned for any reason after the staging of heat 10, the scores are level and no more heats can take place (e.g. Super Heat), the match will be decided on countback of heat advantages (most 5-1s, most 4-2s etc). Winning team get 2 league points, losers 1 league point.
Aggregate Bonus Point
– When scores are tied for Aggregate Bonus Point then a Super Heat will be staged to determine the winner.
– If the second meeting is a draw and it creates an aggregate draw (eg. 45-45 followed by 45-45) then one Super Heat takes place which counts for not only to decide the meeting winner (2 league points for winner, 1 league point for loser), but also the aggregate bonus point.
– If aggregate scores are level but the second meeting has been abandoned then aggregate bonus point is given on countback of heat advantages (most 5-1s, most 4-2s etc) over the two meetings.
PLAY-OFF PICTURE (HOW IT WORKS)
– Top six teams qualify for the Play-Offs and split into two groups of three.
– The team who finishes top of the Championship table will have the pick of the two teams they wish to face in the group stage.
– Two group winners will then race off in Grand Final in a two-legged tie.
Rolling Averages.
2023 Rolling Averages are until the April 2023 cut-off date calculated including 2021, 2022 and 2023 results to a maximum number of 20 matches.
As the details of each 2023 meeting are added, the race details from meetings outside this sample are discounted from the calculations – hence if a rider completed 21 or more matches over the period the Spreadsheet automatically only uses the last 20 matches for calculations.
The Rolling Average on this page is updated on a match-by-match basis.
The Rolling Average becomes an official Green Sheet average based on matches up to and including the 23rd of each month, to become effective from the 1st of the following month.
Riders who have not completed 20 matches but have an established average (starting with 4H 4A) will receive a monthly average based on matches completed.
For the 2023 season the number of matches used to calculate the Championship Rolling Average for the official Green Sheet averages are to be reduced by 2 matches each month – starting from 1st May. Therefore May's Green Sheet averages would use the last 18 matches, June 16 matches etc – culminating in the Green Sheets for September onwards using the last 10 matches.
The HOME/AWAY/AVERAGES lists on this page provide information on rider averages based on this season's fixtures only.

Please note: The AVE. column is averages including bonus points & GSA column is averages excluding bonus points
Official Green Sheet averages for 2023 DO NOT include bonus points.
POWERED BY: