Plymouth Gladiators are delighted to announce the signing of former Speedway Grand Prix Star and Danish international, Hans Andersen for the 2022 season.
Hans brings with him a wealth of title winning experience; both as an individual, including four Grand Prix wins, and in team competitions in the UK and across Europe.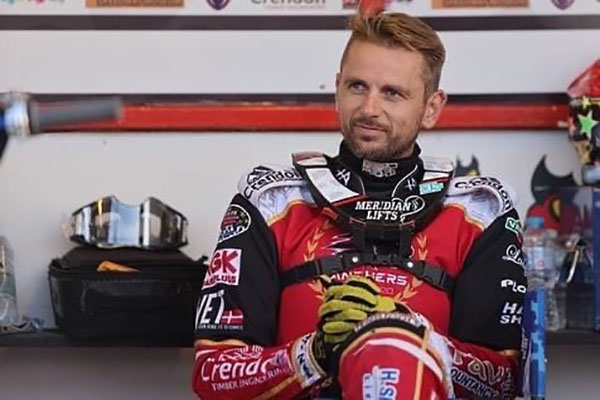 He has previously been a member of two World Cup winning sides with Denmark and was most recently a member of the GB Premier League winning Peterborough Panthers team this season.
Together with another recent signing Michael Palm Toft, the two Danes look sure to form a potent spearhead at the top end of the Gladiators line-up in 2022.
The signing of Andersen follows the decision of Richard Lawson, who had verbally committed to The Gladiators for 2022, to focus more on his Premiership commitments with Kings Lynn next season and to seek opportunities elsewhere.
The club thanks Richard for his efforts both as a short term team member and as a regular guest rider during 2021.
Promoter and Director Mark Phillips said, "We are delighted to announce the arrival of another speedway superstar to spearhead our team in 2022 following on from Bjarne Pedersen and Jason Crump in 2021.
Hans, together with Michael Palm Toft and Edward Kennett, will give us formidable top end strength and experience and we can't wait to see them in action"
Phillips also confirmed that the Club will announce the final two pieces in the team jigsaw in the coming week with announcements on Wednesday and Friday and is convinced that the final 1-7 will have an outstanding balance of youth and experience and be capable of challenging for honours in 2022.
Image: Jeff Davies