Plymouth Gladiators Speedway are delighted to launch their new ONLINE Merchandise Store which can be accessed via the Club Website here.
The Online Store is provided by Club Sponsors Corporate Connection who specialise in high quality Sports Merchandise and Branded Work-Wear and who provide excellent customer service for such high profile Global names as Mercedes Benz; Jaguar Cars ; Molson Coors, Virgin Atlantic, Phillips; H Samuel and the BRDC (British Racing Drivers Club) who are based at Silverstone F1 Circuit.
The concept of the ONLINE Merchandising Store is to allow Supporters 24×7 access online to a range of branded Club Clothing and related items.
These can be purchased by a secure portal linked to the website. All garments have either printed high quality transfers or embroidered badges on to top quality merchandise. A range of items with sublimated (print in the garment) will also be launched in due course.
All items are delivered by DHL so can be tracked directly to your home, you have the option to amend the delivery time to suit your circumstances or to arrange to pick up at the nearest collection point once the item is in transit. Tracking from the Company HQ in Tamworth Staffordshire by DHL is automatically sent to your e-mail address.
Items are made and posted to order, thereby removing the need for the Club to invest in large quantities of Stock and delivery time is normally 7-10 days (5 to 7 working days). If there are likely to be any delays you will be notified when placing the Order.
All Administration and a Telephone Helpline is provided by Corporate Connection, during Office hours Monday to Friday.
Club Director Ian Jordan commented "I'm delighted with the support of Mark (Phillips) to bring this state of the art Online Merchandise Store to Plymouth Gladiators Speedway.
Having been a client myself of Corporate Connection for 3 years I can't speak too highly of the quality of their merchandise and their outstanding Customer Service. Managing Director Simon Sprason is a motorsport fanatic, being an ex Formula 3 Racing Driver himself and also a lifelong Birmingham Brummies Speedway fan since the 1970's.
We look forward to a long and successful relationship with Corporate Connection, whose deal also involves some sponsorship of the Club and we will also be launching a separate offshoot linked to the PACE (Plymouth Arena Community Events) operation in due course.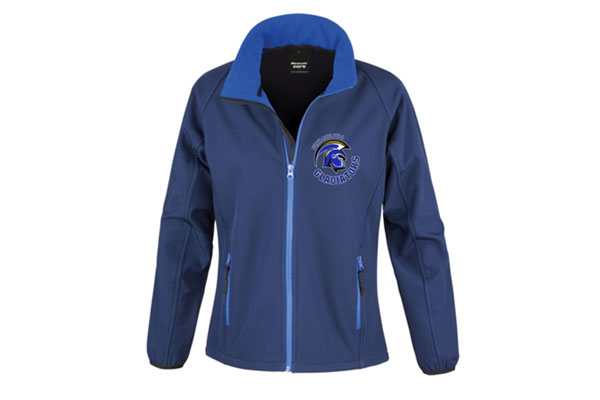 I would also recommend Corporate connection to any Supporter requiring work, leisure or merchandise wear for their own use, be it a large, medium or small business since they have a bespoke start up creation service to support every size and type of request that has the benefit of top quality and not having to spend fortunes on "high numbers of minimum stock levels with upfront cost outlay" which can cripple many Businesses."
The Online Store is now fully open here or click on the Merchandise section on the Club website here and enter the secure Portal via the "Click Here to launch the Online Store" tab or by clicking on any product.
All prices include VAT where appropriate and also all Postage and Packing, so no nasty added costs at Checkout!
The Range will cover the remainder of the 2020 and all of the 2021 season.