Plymouth Gladiators Speedway are delighted to announce an innovative new partnership with Atkins Financial Management.
Mike Atkins, the Practice Principal has 28 years Financial Services experience dealing with both personal and business clients. Mike is an appointed representative of St. James's Place Wealth Management Plc.
The Partnership with Atkins Financial Management has come about after Mike Atkins offered the innovative advice scheme with the Directors of South West Power Promotions (who promote Speedway at The Coliseum).
This will mean that South West Power Promotions (Plymouth Gladiators Speedway) have become registered introducers to Atkins Financial Management with the backing and support of St. James's Place Wealth Management Plc, who are authorised and regulated by the Financial Conduct Authority.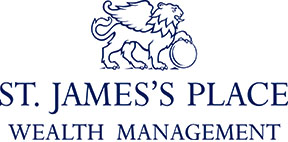 The Agreement will benefit the supporters and followers of Plymouth Gladiators Speedway and Plymouth Gladiators Speedway Club themselves. Atkins Financial Management will provide a wide range of Regulated Financial Services solutions to meet the needs of our supporters and followers.
How this works: after contacting Atkins Financial Management for Financial Advice, Mike will follow a full review and advice process.
After this introduced case has led to a successful completion of advice, the Club will receive an Introductory Bonus for the introduction passed to Atkins Financial Management. Mike is also keen to see a percentage of this payment go towards the Speedway Riders Benevolent Fund as this is a worthy cause which helps riders (and their families) who put their own lives at risk to entertain us.
Commercial Director Ian Jordan explained the major significance that the deal will mean to Plymouth Gladiators Speedway.
"We are delighted to announce this innovative new Partnership as we believe it perfectly synergises the commercial concept that we feel Sports Partnership and Sponsorship will need to take both in the post Covid-19 era and to secure the long-term future of Sporting Clubs and our Sport in particular."
The concept is simple, with a positive outcome for the supporters, followers and Plymouth Speedway with the benefit of an experienced Financial Adviser.
The Scheme is for our supporters and followers of the Club allowing them to access Financial Advice and the knowledge that the Club will benefit from an Introductory Bonus for completed transactions.
I passionately believe that this is the way forward for Speedway and indeed other Sports at the semi-professional and even elite levels. The days of going to a potential Sponsor/Advertiser and asking for money, then taking it and offering little or nothing back should frankly ultimately be consigned to the rubbish bin.
We have to optimise the asset of our supporter base and offer them something which is of value to them and will provide the club they love and follow, a new income stream to help run and develop the club further, to grow with our supporters having an input and added benefit of top class advice, products and service.
We are delighted to announce this Partnership with Mike Atkins and his Practice, Atkins Financial Management and we as a club will provide specific details on how to use this new service this Thursday 8th October.
Mike Atkins of Atkins Financial Management said: "I am over the moon that someone in Speedway has listened to me and is taking onboard this concept, with the British Speedway Promoters Limited (BSPL) aware of what we are doing and watching to see how this scheme will benefit UK Speedway Community as a whole.
It's a win-win situation for both the supporters and the Club, plus the Riders Benevolent Fund. For me, I will work with someone who wants to secure their own financial future. I am fully aware of the cost of the sport of Speedway as a fan, sponsor, and parent of a rider.
I already have fans of both Speedway and Grasstrack that come to me for Financial Advice, and it was an obvious choice for me to set up the scheme with Plymouth Gladiators as the first Club in the UK.
Plymouth Gladiators will be a role model for the rest of the UK Clubs to follow, with Ian Jordan already starting the same process to set the same arrangement up for the supporters of Eastbourne Speedway.
I look forward to working with the fans, supporters and anybody who wants to help Plymouth Speedway succeed."
Full Details and the official process to indicate interest in the new scheme will launch on Thursday 8th October. Please note that the scheme will only run via the Gladiators website, and Atkins Financial Management should not be contacted direct.
To learn more about Atkins Financial Management, click on the logo below.

Main image: Richard Andrews, Henry Atkins & Mike Atkins
Credit: West Countryseen