Due to the Plymouth track being submerged in water today, the current thunderstorms in the area and the expected 100% chance of heavy rain throughout Tuesday evening, the Gladiators promotion have no choice but to postpone the Championship Play-off Quarter Final against the Poole Pirates, scheduled for tomorrow the 6th of September.
The rescheduled date is now the following Tuesday, the 13th of September.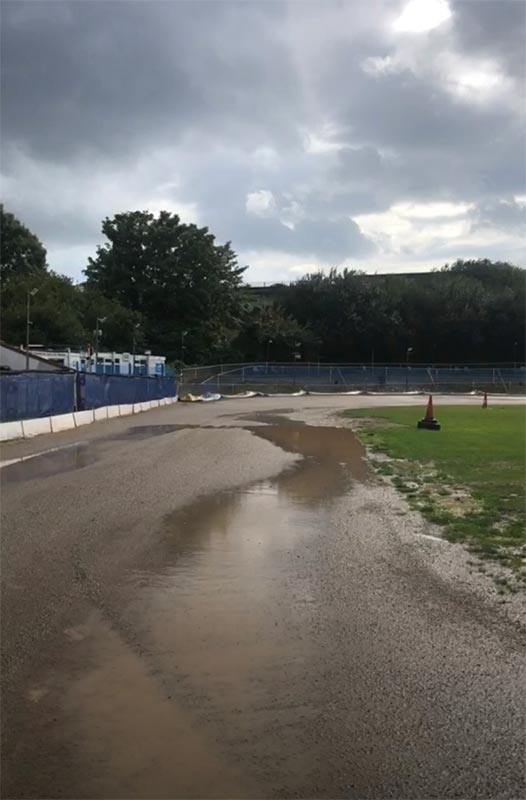 Although disappointing for the fans, we do aim to provide a safe surface to race on. The promotion would like to point out that although the team are struggling with injuries, no rider has been seriously injured at the Coliseum this year with the exception of Edward Kennett aggravating an old injury.