Plymouth Gladiators Speedway are proud and honoured to be the first in the sport of Speedway to launch a lip sync Christmas Charity Song, with a unique interpretation of this classic.
We trust that you will enjoy it and will want to make a donation to two fantastic Charities that are very close to our hearts, The Ben Fund and CLIC Sargent.
Please click on the YELLOW DONATE button below the video and make any Donation that you feel is suitable.
[wpedon id=1876]
If you experience any issues with the donation button, it may be due to Wi-fi connection. If you have repeated problems, please e-mail us as admin@plymouth-speedway.com
The Donation Scheme will be OPEN for 4 weeks from Thursday 3rd December to Thursday 31st December and will close as Big Ben Chimes at midnight on Thursday 31st December.
All Donations will go initially to our Media Partner – JMI Publications, who will pass on 100% of all Proceeds split 50/50 between the two chosen Charities.
Paypal don't take any commission of Payment from your Donation and their platform is the most secure and encrypted platform of its type in the world.
On MONDAY 4th January 2021 we will announce the sum total of Donations received and send payment directly to The Ben Fund and CLIC Sargent.
We would like to thank all involved in the production and recording of the Video all done completely free of charge and given up their time to help those less fortunate than ourselves at this time.
Please like and Share so that we can make this the Christmas Number One!
Our two chosen Charities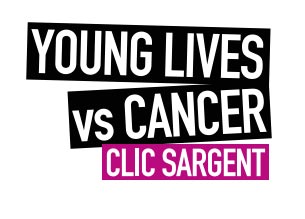 Clic Sargent
Clic Sargent is the UK's leading Charity for children, young people and their families who are suffering from Cancer.
Its care teams provide specialist support across the UK.
CLIC Sargent supports people from diagnosis onwards and aims to help the whole family deal with the impact of cancer and its treatment, life after treatment and, in some cases, bereavement.
The charity also undertakes research into the impact of cancer on children and young people. It uses this evidence to raise awareness and to seek to influence government and policy-makers, and those who provide public services across the UK.
A spokeswoman for the Charity explained-:
"Every day, 12 children and young people in the UK are diagnosed with cancer. This devastating news changes the lives of the whole family. When cancer strikes young lives, CLIC Sargent fights tirelessly for children and young people with cancer, often when they feel they can't. We are there from the point of diagnosis, throughout treatment and beyond to help children and young people, and their families, to cope with the financial and practical challenges that a cancer diagnosis brings, including bereaved families living with emotional pain.
Cancer wants to destroy lives, and it isn't going to stop for Coronavirus.
Parents will still hear the devastating news that their child has cancer every day; children will still be going through brutal treatment and families will still be struggling to make ends meet because of the added financial costs of cancer. Added to this is the extra anxiety Coronavirus brings.
Young cancer patients on treatment have a weakened immune system, which means they could become seriously ill if they catch the virus. Our social workers have been inundated with calls throughout the pandemic from families who are really scared for their children – We are here for them".
The Clic Sargent Cancer Charity is a registered charity, number 1107328
Clic Sargent revenues have been severely hit due to Covid 19 restrictions in 2020 , so we are delighted to support the Charity by donations from our Video. Click here to learn more about the charity

Speedway Riders Benevolent Fund
The Speedway Riders' Benevolent Fund or "Ben Fund" as it is known was formed in 1948 by Lieutenant Colonel Reginald Vernon Charlesworth Brook OBE, Sir Arthur James Elvin MBE,
Managing Director of Wembley Stadium Ltd, and Major Cecil Laurence Smith, Managing Director of London Motor Sports Ltd., with an investment of £6179.
The Fund was registered as a Charity for the purpose of assisting British Speedway Racers, their dependants and family, following serious or life-changing Speedway related accidents.
Over the years the Fund, which is now regulated by The Charity Commission, has evolved and its main purpose is to benefit former Speedway Riders, Current Speedway Riders, and their families, following serious or life changing injuries whilst racing for a British Speedway Club or representing Great Britain at International Level Speedway.
The Fund can assist in many ways for example necessary home adaptations to allow wheel-chair access etc., Medical Equipment, Specialist Care, Financial Support and the General Welfare and Wellbeing of those who have suffered life changing injuries, as deemed fit and proper in deserving cases.
Great Britain is the only Speedway Nation in the World to have a specific charity to assist its injured Racers.
The Fund is administered by a team of 5 Trustees and a Secretary/Treasurer who look after the day to day affairs. There is also a team of loyal helpers who assist with fund -raising events and activities.
None of the Ben Fund helpers or Trustees receive any financial remuneration for their input, all are unpaid volunteers.
The main source of income for the Fund is the annual "Ben Fund Bonanza" Meeting, bucket collections held at tracks, individual FundRaising Events, donations and bequests.
The average annual expenditure for assistance provided is currently around £100,000.
The Speedway Riders' Benevolent Fund is a registered charity, number 208733
The Ben Fund usually raises around £30,000 per season through Track Collections and this shortfall due to Covid 19 restrictions in 2020 needs to be addressed, and we are delighted to support the Charity by donations from our Video. Click here to learn all about the Ben Fund.