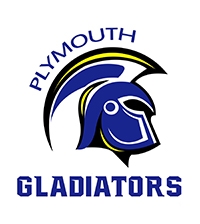 Gladiators Financial Services Partnership

Plymouth Gladiators Speedway are delighted to announce an innovative new partnership with Atkins Financial Management.
Mike Atkins, the Practice Principal, has 28 years Financial Services experience dealing with both personal and business clients. Mike is an Appointed Representative of St. James's Place Wealth Management Plc.
The Agreement benefits the supporters and followers of Plymouth Gladiators Speedway and Plymouth Gladiators Speedway Club themselves.
The Process
Atkins Financial Management provide a wide range of Regulated Financial Services solutions as seen in the contact form below, to meet the needs of our supporters and followers.
After outlining the Financial Advice advice required, Atkins Financial Management will follow up a full review and advice process.
After this introduced case has led to a successful completion of advice, the Club will receive an Introductory Bonus for the business passed to Atkins Financial Management.
Mike is also keen to see a percentage of this payment go towards the Speedway Riders Benevolent Fund, a worthy cause which helps riders (and their families) who put their own lives at risk to entertain us.
To start the process please complete the form below. Please note that no information or data is retained by Plymouth Gladiators Speedway.
You should receive a response from Atkins Financial Management within 24 hours (Monday-Friday) and by 5pm on the next Working Day if submitting a request on a Weekend or Bank Holiday".